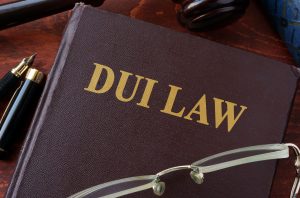 Each state has different laws for DUI (called 'OVI' in Ohio), and some state laws are more lenient than others.  In some states, a first offense is merely a civil sanction.  In other states, a first offense carries mandatory jail time.  In Ohio, the sentence for a first offense OVI does include a mandatory jail term, but that jail term may be avoided by completing a Driver Intervention Program (DIP).
Ohio's First Offense Sentencing
When the term 'first offense' is used in the context of Ohio OVI, it refers to a person's first OVI conviction within ten years.  Ohio has a 'lookback period' of ten years for enhancing an OVI sentence.  OVI convictions do not 'drop off' after ten years, as some people believe, but a conviction older than ten years does not enhance the sentence for a current OVI.  The ten-year period is measured from the date of the last conviction to the date of the current offense.
If a person is convicted of OVI in Ohio and has no prior OVI convictions in the last ten years, the sentence is dictated by Ohio Revised Code section 4511.19(G)(1)(a)(1).  That statute prescribes minimum mandatory sanctions, maximum sanctions, and optional sanctions.  The first offense sentence includes:  a minimum fine of $375 up to a maximum fine of $1,075;  a minimum driver license suspension of one year up to a maximum driver license suspension of three years;  and a minimum jail term of three days up to a maximum jail term of six months.  If the defendant's blood alcohol concentration is above .170, or if the defendant refused a blood/breath/urine test and has an OVI conviction within the last 20 years, the minimum jail term is doubled.
Avoiding Jail for a First Offense OVI in Ohio
Although the sentence for a first offense includes a mandatory jail term of three consecutive days, Ohio law authorizes judges to suspend execution of the three-day jail term.  A judge may do so if the judge "requires the offender to attend, for three consecutive days, a drivers' intervention program certified under section 5119.38 of the Revised Code".
Driver intervention programs must be certified by the state but are operated by private companies.  The companies certified by the Ohio Department of Mental Health Services are listed in a directory of certified programs.
A Driver Intervention Program takes place at a hotel over the course of three consecutive days, and participants are required to stay at the hotel for the entire three days.  For most programs, participants arrive on a Thursday night and leave on a Sunday night.  The program consists of a series of lectures and discussions.  Some of the lectures are presented by live speakers, and some of the lectures are presented by previously recorded video.  The topics of the lectures and discussions include impaired driving, safe driving, and substance abuse.  Substance abuse evaluations are conducted during the program for each participant.
At the conclusion of the program, each participant receives a report.  The report confirms the participant completed the program and also discloses the results of the participant's substance abuse evaluation.  The report is typically sent to the court in which the participant's OVI case was held.  A participant can also have the report sent to his or her attorney, with a HIPAA-compliant release form being executed.
The Judge May Impose More Than the Minimums
While completing a Driver Intervention Program is a substitute for a three-day jail term, it does not guarantee a jail term will not be imposed.  As mentioned above, a judge can impose a jail term of up to six months, and only three days can be credited for completing a Driver Intervention Program.
A judge may also impose any sanction permitted by Ohio's OVI sentencing law, as well as Ohio's general sentencing law for misdemeanor offenses.  Those sanctions include community control (probation), restricted (yellow) license plates, and use of an ignition interlock system.  When determining what sentence to impose for a first offense, a judge will consider aggravating and mitigating circumstances, including the person's blood alcohol concentration, whether an accident occurred, and whether a person has prior OVI convictions which are older than ten years.
Avoiding Conviction for a First Offense OVI
Most people prefer to avoid the penalties associated with a first offense OVI.  Before those penalties are imposed, the person must be convicted of OVI.  An OVI conviction may be avoided in many situations by asserting one or more of the many defenses available in OVI cases.  A person seeking to avoid an OVI conviction would be wise to consult with a skilled OVI defense lawyer before deciding how to approach the case.