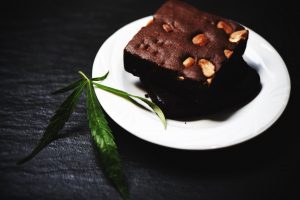 With the legalization of marijuana use, both medicinal and recreational, law enforcement is concerned about the increased number of drivers impaired by THC.  Tests currently used by law enforcement measure THC levels in a driver's bodily fluids.  However, it can be difficult for law enforcement to identify a driver who is impaired by THC, as THC levels do not closely correlate with THC impairment.  A private company is developing a test to determine whether a driver's brain functions are impaired by THC.
THC and Driving Ability
THC impairs driving ability by decreasing attention, working memory, psychomotor functioning, and divided attention.  A survey by the National Highway Traffic Safety Administration (NHTSA) found that, of drivers who tested positive for drugs, THC was the most frequently used drug.  A later study by NHTSA concluded that driving under the influence of drugs, including THC, is causing a noticeable increase in the numbers of crashes and fatalities.
Current Testing of THC Levels
Current testing methods used by law enforcement measure THC in a driver's bodily fluids.  Most of those tests are conducted in a crime laboratory on samples of blood and urine.  Some newer tests are conducted at the roadside on samples of oral fluid.
The THC level in a bodily fluid does not indicate the driver was under the influence of THC at the time of operating the vehicle.  First, there is no agreed-upon THC level which impairs driving.  Second, THC is detectable in bodily fluids long after the high from THC has ended.  While a THC high may last for a couple hours, THC is detectable in blood for over six hours, in oral fluid for up to 78 hours, and in urine for up to five weeks.  The federal government acknowledges this in its article, 'Field Sobriety Tests and THC Levels Unreliable Indicators of Marijuana Intoxication'.  Given the lack of correlation between THC levels and driving impairment, it is challenging for law enforcement to determine whether a person is impaired by THC at the time of driving.
The Future of Testing for THC Impairment
A private company aims to solve this problem.  The company, Cognivue, developed a test to measure memory, visuospatial functions, and executive function, as well as reaction time and speed processing.  The test is taken on a computer-based device and takes about five minutes.  It is unlikely the test would be used to assist officers in deciding whether to arrest a driver.  Instead, the test would be taken at a police station after the driver is arrested.
Cognivue has completed real-life evaluations with 130 subjects under the influence of THC.  According to Spectrum News 1, the company later conducted clinical trials in Colorado.  If the clinical trials are successful, we can expect to see the company market its THC impairment test to law enforcement agencies nationwide.
About the Author:  Shawn Dominy is a leading DUI lawyer in Ohio and the founder of the Dominy Law Firm in Columbus, Ohio.  He can be reached through his law firm's website:  Dominy Law Firm.