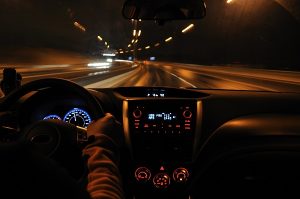 State and federal governments have implemented various methods to combat impaired driving in the United States.  One approach was creating DUI per se laws which made it illegal to operate a vehicle with a blood alcohol concentration of .10 or higher.  That 'per se limit' was later lowered to .08.  Other methods have included sobriety checkpoints, saturation patrols, and public relations campaigns.  The newest strategy, included in the federal 2021 Infrastructure Bill, is to install impaired driving detection systems in new vehicles.
What Does the Infrastructure Bill Require?
The Infrastructure Bill directs the federal government and auto manufacturers to research systems which will "passively monitor the performance of a driver of a motor vehicle to accurately identify whether that driver may be impaired".  For the government, the mandate is directed to the United States Department of Transportation.  The chosen system must be installed in new consumer vehicles by 2026.
Possible Impaired Driving Detection Systems
A system currently used in vehicles is the ignition interlock device.  The driver blows into a mouthpiece, and the device measures alcohol in the driver'S breath.  If the concentration of alcohol in the breath exceeds a certain threshold, the device signals the driver to stop the vehicle, and the device may then shut-off the engine.  It seems unlikely the ignition interlock device will be the chosen system, as it is not "passive", it only tests for alcohol and not drugs, and it is susceptible to false positives.
Another possible system for detecting an impaired driver is a passive alcohol monitoring system.  The system would include a sensor which would detect the presence of alcohol in the vehicle's ambient air.  This appears unlikely to be the chosen system because it is specific to alcohol, it is susceptible to false positives, and it could not distinguish between alcohol coming from the driver or a passenger.
A third possibility involves the use of infrared cameras and driver-assist features.  A camera installed in the steering wheel or dash of the vehicle tracks the driver's face for evidence of inattentiveness.  If inattentiveness is detected, the system warns the driver with flashing lights and/or warning sounds.  If the driver does not timely respond, the driver-assist feature applies the brakes and stops the vehicle.  These systems are currently offered in a few consumer vehicles.
We Will Monitor the Passive Monitors
Of the passive monitoring systems identified in this article, the most promising combination is infrared cameras and driver-assist.  That system would also effectively detect drowsy driving, which poses a danger similar to drunk driving.  The chosen system may be one which has not yet been contemplated.  Whatever system is chosen will certainly be reported in the DUI News Blog.
About the Author:  Shawn Dominy is a leading DUI lawyer in Ohio and the founder of the Dominy Law Firm in Columbus, Ohio.  He can be reached through his law firm's website:  Dominy Law Firm.