WEDNESDAY, Dec. 30, 2020 (HealthDay News, U.S. News and World Report, Copyright © 2021 HealthDay) — America's roads are notoriously unsafe on New Year's Eve, and a new study shows that marijuana legalization could be making the situation even worse. Almost half of teenagers who regularly use pot admit they've gotten behind the wheel while stoned, a new study in JAMA Network Open reveals.  Read More.
A DUI offense is not limited to a blood alcohol concentration (BAC) above the legal limit. Use of any controlled substance, including illegal or prescription drugs that impair the ability to safely operate a vehicle is grounds for a DUI arrest in Florida. Medically prescribed marijuana is included in that description, too.
With the success of several studies, such as ones done by Johns Hopkins University and the U.S. National Highway Traffic Safety Administration, DRE techniques have spread across multiple countries. Because of the reliability of DRE evidence, individuals who are charged with a DUI involving drugs should not hesitate to get the professional assistance of me, Attorney Blecher.
Understanding Prescription Drug DUI
Most people know they can be arrested for alcohol or illegal drug-related intoxication while driving, but many are surprised to learn that they can also be arrested for a prescription drug DUI.
Many types of substances may be involved in a DUI case, including:
Prescription pain killers
Marijuana
Cocaine
Prescription anti-addiction drugs
Heroin
Prescription anti-anxiety medications
Even though use of a medication prescribed to you is not illegal, you could be arrested for driving under the influence of that medication if it is alleged that the drug affected your ability to safely operate your vehicle. If your prescription's label has warnings such as "may cause drowsiness or dizziness" or "do not operate a motor vehicle or heavy machinery while taking this medication," you could be charged if pulled over by police.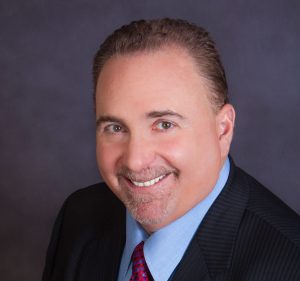 Jonathan Blecher
 About the Author: Licensed to practice since 1982, Jonathan Blecher has defended over 5000 DUI and suspended driver license cases. A former Assistant State Attorney under Janet Reno, Jonathan later developed his interest and skills in DUI defense working under DUI legend Richard Essen, a founding member of the National College for DUI Defense. A member of the College himself, Jonathan has lectured on DUI topics at seminars, civic and business groups, as well as at the Miami-Dade County Police academy in courtroom procedure for police cadets. Jonathan is AV-Rated by Martindale-Hubbell and is authorized to appear before the Supreme Court of the United States, the Fifth and Eleventh United States Courts of Appeal, the U.S. District Court for Southern and Middle Districts of Florida, as well as the U.S. District Court for the Eastern District of Michigan. Mr. Blecher can be reached at www.duilawdefense.com, jonathan@blecherlaw.com, and 305.321.3237. DUI Defense Lawyer in Miami-Dade County, Boating Under the Influence Attorney in Miami, DUI Defense Attorney in Coral Gables