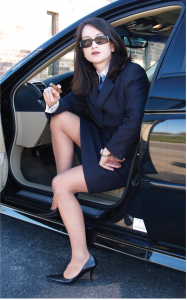 Blood Testing- Fermentation

On the topic of blood testing: Blood Test practice tip:
"1-propanol, acetaldehyde, acetone, 2-propanol, isobutanol. . . have been considered as biochemical markers. . . to be flagged as suspicious for microbial contamination." Forensic Science Intl 174(2008) 133-151.
I have seen many client chromatograms with these compounds. Blood testing needs to be regulated. In Texas, NO such regulations exist. Most labs still don't even report a margin of uncertainty. There should be a law that the lab videotape the entire testing process. Even in Florida, for pesticide testing on fruits/vegetables there must be 2 lab workers. One to test, the other to witness. There are too many ways the testing goes wrong. Namely using the wrong amount of standard. Or, wrong volumes tested which totally change the result but undetectable on paper.
Mimi Coffey – DWI Defense Lawyer in Dallas County, DWI Lawyer in Tarrant County, DWI Lawyer in Wise County, DWI Lawyer in Johnson County, DWI Lawyer in Parker County, DWI Lawyer in Collin County, DWI Lawyer in Denton County