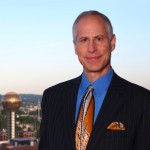 Sometimes DUI defense lawyers come across a story that bears repeating–even at the expense of the poor defendant.  A Jonesboro, Arkansas woman crashed her Pontiac Grand Am into the panels beneath a trailer home.
The woman, described by the owner of the damaged property as grossly intoxicated, then jumped into a child's "Power Wheels" truck and tried to drive away.  Ultimately, she was arrested close by at her mother's house where she registered .217% blood alcohol on a preliminary breath test device.  KAIT-TV reported that she was subsequently arrested for DUI, Leaving the Scene of an Accident, Public Intoxication, Driving on a Suspended License, and other charges.  http://craigheadcounty.kait8.com/news/crime/100426-jpd-woman-charged-dwi-after-trying-drive-toy-truck
The morals to the story are first, don't drive under the influence of an intoxicant; second, don't leave the scene of an accident–particularly in a toy vehicle.  Be aware that some states prohibit driving under the influence in any self-propelled vehicle.  In other states, you need not even be driving a motorized vehicle.  Some states criminalize driving under the influence while on a bicycle, or even a horse.
If you were arrested in Tennessee for DUI, but you were not attempting to drive a toy vehicle, contact the lawyers at Oberman & Rice, to learn more about DUI Defenses.