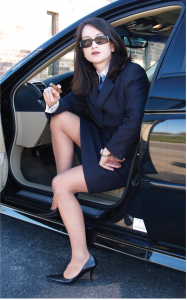 HGN: Robustness Study; DWI related
Facts revealed by Dr. Lance Platt who did a PhD on HGN, former cop & State of Texas trainer of cops with NHTSA inside sources on a HGN Robustness Study:
1. The NHTSA HGN Robustness study is comprised of only 9 subjects tested.
2. It involves NO baseline. You can't do a study without a negative control baseline.
3. It took 5 years to publish the "results" because it kept being sent back due to data that did not fit their agenda.
4. Conclusion: in the world of scientific research it gets a grade of F. Their own study showed HGN at a level of .02
Click here for the actual study of the Robustness the Horizontal Gaze Nystagmus Test
Government junk science. It is time for Congress or the President to create an independent commission to expose this and other DWI related junk science that NHTSA promulgates. We need a non law enforcement agency doing the research. This is contributing to many false convictions.
Mimi Coffey – DWI Defense Lawyer in Dallas County, DWI Lawyer in Tarrant County, DWI Lawyer in Wise County, DWI Lawyer in Johnson County, DWI Lawyer in Parker County, DWI Lawyer in Collin County, DWI Lawyer in Denton County