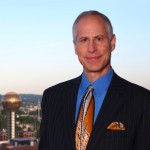 On January 25, 2013 the Knoxville News Sentinel reported that this month, the Tennessee Department of Safety (TDOS) commenced driver license revocation actions against at least 1,279 people without proper legal justification.  According to this publication, an error occurred when Knox County officials submitted a list to the TDOS of people that had not timely paid their litigation taxes and/or fines (commonly referred to as "court costs").  After receiving letters from the clerk's office that noted a failure to pay court costs, several people on the list called the Knox County Clerk's Office to dispute the allegation.  A review of the Clerk's records proved that many persons had actually paid all of their court costs.  Some were never assessed court costs because their cases were dismissed, causing the court costs to be paid by the State.
All of this came about due to a 2011 law requiring the TDOS to revoke the driver's license of any person who does not pay all court costs within one year that person's case was concluded in court. The law applies not only to speeding tickets and other traffic offenses, but to all criminal offenses. In order to enforce this law, court clerks' offices across the state submit necessary information from their records to the Tennessee Department of Safety.
According to the Knoxville newspaper, (and likely to avoid a lot of unnecessary problems) law director Bud Armstrong contacted the TDOS and requested that the agency "disregard" the entire list previously submitted until a further review may take place.  Nevertheless, it remains unclear if the Department of Safety suspended or revoked the driver's licenses of innocent drivers before Mr. Armstrong submitted his request.
If the license of someone affected by this issue was revoked, it may take some time for the appropriate state agencies to correct their records and reinstate their driving privileges. Reinstatement fees may have to be paid or proof of the clerical mistake may have to be shown before re-gaining one's driving privileges.
If you have paid court costs for any criminal offense in the last 18 months, the lawyers at Oberman & Rice suggest you check the status of your license by visiting the Department of Safety's license reinstatement webpage.  Additionally, until these errors are corrected, it is prudent to keep proof of your payment of court costs (a copy of your receipt) with you while driving anywhere.
Driving while your license is suspended or revoked is a criminal offense.  A person found to be driving with a suspended or revoked driver's license may be arrested, taken to jail and have to post bond to be released.  This is a serious matter!  If you have any questions or concerns about your driver's license, please contact Steve, Sara, or Nate for further assistance. You may reach all of our attorneys by calling (865) 249-7200.