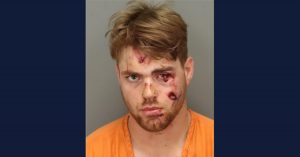 (Mugshot: Pinellas County Sheriff's Office)
BELLEAIR BLUFFS, Fla. (WFLA) — A minor league baseball player was arrested Saturday after crashing his vehicle while under the influence, according to Pinellas County deputies.
23 year old, Konnor Ash was sitting outside his vehicle when deputies arrived. The crash caused $20,000 in damages, reportedly. Ash suffered minor injuries but required stitches for his facial wounds. Read rest of article here.
———————————————————————————————————————————————————————————————————————————–
Young Mr. Ash's statements, admitting to driving may be protected and inadmissible under Florida's accident reporting privilege. Likewise, the State still has to prove that he was in Actual Physical Control of the vehicle. Without the statements, the State has a tougher case. Not a loser case for him, he has defenses.