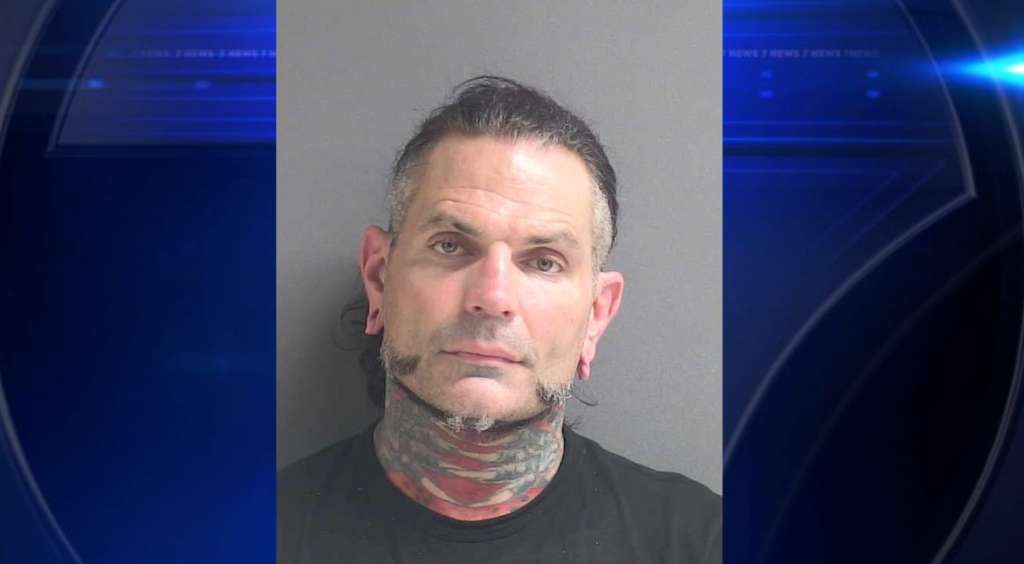 Volusia County Division Of Corrections booking photo shows Jeff Hardy.
Pro wrestler Jeff Hardy was arrested for driving under the influence and other charges in Volusia County, Florida earlier this month. Court records reflect that Hardy is charged with a felony DUI (3rd within 10 years) as well as driving with a suspended license. Hardy, 44, was stopped by a Florida Highway Patrol trooper after receiving calls about an impaired driver on I-95 near Daytona Beach.
Hardy wrestled in the WWE along with his brother, Matt Hardy. He's now is on the roster of the All Elite Wrestling league.
A resident of Cameron, North Carolina, Hardy's arraignment is scheduled for July 5, 2022.