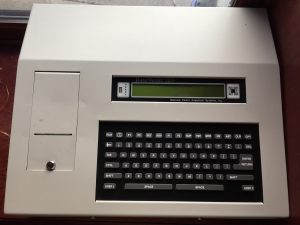 Breath Testing in Nebraska has hit a snag.  The solutions used to verify the machines used to test an arrested person's breath have cannot be properly verified.  Under Nebraska regulations, the machines must be tested at a minimum with two different solutions that have been verified to test at the level they claim to represent.  Nebraska uses a Certificate of Analysis to verify this information.
The Certificate of Analysis must verify the level of alcohol expected, but also inform people of who was responsible for preparing, testing and ensuring the solution is correct.   However, the person who has been signing the paperwork has not been the person who is preparing or testing the solutions.  The paperwork contains inaccurate and false statements.
This problem was discovered and has required a new solutions with proper paperwork and should also require a review to determine if they solutions have been properly prepared.  Pending this issue, breath tests will have difficulty in being admitted, and many counties have turned to blood testing in the event of an arrest.
You may read an article in the Lincoln Journal Star about this issue at: http://journalstar.com/news/local/911/breath-test-issue-prompts-questions-about-duis-in-lincoln-elsewhere/article_a45b7c62-7af4-5504-a3cd-f74b0acee4e7.html?utm_medium=social&utm_source=email&utm_campaign=user-share