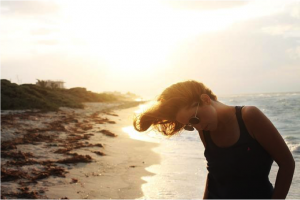 When a loved one has fallen into a habit of addiction, regardless of the substances, it is stressful for all involved. You're concerned about their health, about their rate of recovery, and you might be worried about legal repercussions. Helping your loved one through the recovery process is a long road but certainly one the person needs. Support is a key component in recovery. Here are some ways you can help your loved one through addiction and treatment.
Collect Resources
When you are supporting someone with an addiction, you should not be their sole resource for help. Do a little research and learn what resources you have access to in your area. For example, you might have crisis centers, addiction therapy and support groups, or maybe a hotline to offer as additional, more knowledgeable support. Share these resources with your loved one but keep in mind you may need to point them in the right direction when the time comes.
Some form of rehab or therapy is critical. This can take the form of group therapy with others struggling with addiction or one on one sessions.
Suggest Beneficial Activities
Often, addiction is the result of a deeper issue. Depression is a common root cause of drug use. With this in mind, find some beneficial activities to treat the real problem. Addicts should be kept distracted in times they might use, meaning you might want to compile a list of helpful routines to keep their minds focused on recovery.
For example, you may want to get them started on meditation. Meditation is a great way to clear the mind and treat symptoms of depression, anxiety, and other mental illness issues. Another option is a fun exercise class. Find something active your loved one is interested in. Both the commitment to attend class and the benefit of exercise are positive assets in the recovery process. Image via Pixabay by ncb80
Be Prepared for an Emergency
Regardless of how recovered your loved one seems, there is still potential for crisis. Overdose is often unintentional, not a suicide attempt. You should remain alert as you outline a plan of action in the event of an emergency. The first thing you should do is learn the symptoms. Depending on your loved one's substance of choice, the symptoms can vary.
Next, you should either contact an ambulance or drive them to the hospital yourself. They are going to need medical attention. Remember, medical staff are not there to enforce laws. They need to know exactly what your loved one has been using.
Addiction is probably something you never saw yourself coping with. A loved one with an addiction problem can be devastating, and you might feel helpless. Fortunately, there are a number of ways you can support your loved one through the long process of recovery. Know your resources, get them started on healthy activities, and always be prepared for any potential emergency.
It can be tempting to believe that your loved one has overcome the danger of overdose. However it is best for your loved one if you remain diligent and prepared for an emergency. Despite all this, it is important to remember that recovery is just around the corner and one day, things will feel normal again.
Jennifer McGregor has wanted to be a doctor since she was little. Now, as a pre-med student, she's well on her way to achieving that dream. She helped create PublicHealthLibrary.org with a friend as part of a class project. With it, she hopes to provide access to trustworthy health and medical resources. When Jennifer isn't working on the site, you can usually find her hitting the books in the campus library or spending some downtime with her dog at the local park.