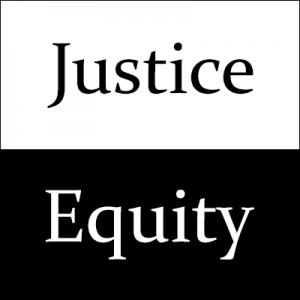 Certainly not true for all, but true for many is the issue of hiring young graduates fresh out of law school to be prosecutors. In the old days, one had to apprentice under a lawyer for a few years to learn the ropes before a full bar license was given. Not anymore. Anyone that has a law degree from an accredited law school and that can pass the bar exam becomes a licensed attorney. Sure, everyone needs to start somewhere, but giving young lawyers the most powerful job society holds is a mistake. A prosecutor has a duty to "seek justice." What I have observed over these past 20 years of "tough on crime" is that there is an overarching pressure for prosecutors to win cases. Immense pressure is put on them to not to lose in terms of job evaluations.
The first missing link to all of this is life experience. For example, how do you take a young person who has been privileged all their life and expect them to weigh the equitable differences of a young mother stealing for food versus a professional thief who steals for a living? As for DWIs, how does one expect a young person to be able to evaluate the differences of a person who drank as an out of character mistake (not likely to do it again) versus someone with a propensity that has never been caught?
Everyone deserves equity, not just justice. Equity is not treating everyone the same, but being able to put things into proper perspective based on facts, circumstances and life issues. A young puppy often must be trained not to bite. Young prosecutors are no different. They must be trained to understand when to bite and when to show mercy. Office policies based on alcohol levels or the presence of an accident fail to recognize the unique circumstances that couch each case. One must live to understand others. For many, kids fresh out of law with their first real job are just learning to balance a real budget. How are they to know what it is like to support a family of four or make ends meet as a single mom? As for dishing out community service, how are they to understand what is really valuable to society in terms of time priorities?
What often rings true is that the career prosecutors who never marry and or never have kids are out of touch with how real people live their lives balancing family and work. Too often I see not much mercy from these types. Hiring decisions that take into account a person's life experience and ability to be open minded are more critical to ensuring justice for a community than their GPA or what law school they graduated from. Ralph Ellison said, "Life is a succession of lessons which must be lived to be understood."
You can't teach a young person about life, they must experience it. Those with good morals are off to a better start, but that is still not a guarantee that they will be able to mete out justice appropriately. We should do our communities a favor and change the paradigm. Patience for all yes, but praise to those district attorneys' offices that value the character and life experiences of one when hiring the ultimate gun slingers of our justice system. It was Abraham Lincoln who said, "Nearly all men can stand adversity, but if you want to test a man's character, give him power."
Let's be more careful about to whom we trust that power.