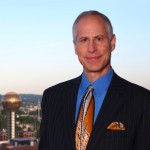 The Knoxville News Sentinel (the local Knoxville newspaper) reported on a recent discovery that a TBI employee had mishandled and mistakenly switched the blood alcohol samples from two different people.
This mishandling of evidence caused a man to be charged with DUI and vehicular homicide after he was involved in a fatal crash.  The incorrect sample showed that the man had a blood alcohol content (BAC) of .24%—when his actual BAC was .01%.  The mistake was only discovered after the blood sample was submitted to an independent testing agency.  The lawyers at Oberman & Rice often submit clients' blood samples for independent testing, not only to verify the level of alcohol in the blood, but also to check the DNA to ensure the blood sample belongs to the named suspect.
The former TBI Special Agent Kyle Bayer was fired when the mishandling of the blood alcohol samples came to light.  The TBI attributes the mistake to Bayer's failure to follow a number of procedural checkpoints that would normally detect a similar error.  In response, the TBI has added an additional checkpoint by a second analyst to the testing methods.
Because Mr. Bayer had handled 2,800 cases before this mistake was discovered, all of his work is being independently re-tested.  If any other errors are confirmed, wrongful charges and convictions relating to Driving Under the Influence and Vehicular Homicide by intoxication across the State of Tennessee may be dismissed or overturned.