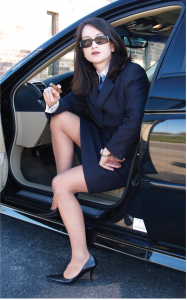 The "science" in field sobriety tests for DWI is laughable.
Judge Daryl Coffey of County Criminal Court number 8, in Tarrant County, Texas once remarked to me that all a prosecutor need only mention the three letters "DWI" at least 15 times during trial to win a DWI case. It is this type of environment that has allowed history to repeat itself. All we have to do is look back to the Salem Witch Hunt trials of 1692. There, 19 convicted "witches" lost their lives on "specter" evidence.
Evidence in DWI trials is not too different from 1692 where claims of apparitions only visible to their victims were enough to get one hung. The greatest challenge to DWI practitioners in these days and to those accused of DUI related crimes is that courtrooms have not kept pace with the science. The majority of the judiciary rubber stamps bad science as long as the government sponsors it.
Horizontal Gaze Nystagmus
The horizontal gaze nystagmus test, or HGN, is alleged to be 77% accurate (80% accurate with the W&T) in determining if a person is .10 BAC or more. The first problem with this test is the particularity. Police officers are not ophthalmologists. The receive no training in the detection of eye movements and or eye pathologies. There are forty-seven types of nystagmus in individuals, separate from Horizontal Nystagmus:
Read the rest of this article here
Mimi Coffey – DWI Defense Lawyer in Dallas County, DWI Lawyer in Tarrant County, DWI Lawyer in Wise County, DWI Lawyer in Johnson County, DWI Lawyer in Parker County, DWI Lawyer in Collin County, DWI Lawyer in Denton County