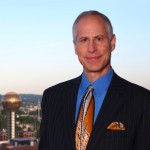 According to the AAA, Drowsy Driving causes nearly one out of six deadly traffic accidents and one out of eight crashes that results in a hospital visit.  Over 40% of drivers admit to having "fallen asleep or nodded off" while driving according to the AAA's 2010 national survey of U.S. drivers.  Perhaps most alarming is the fact that these statistics may not reflect the full extent of the problem.
Hyperarousal is one reason for the under-reporting of accidents that result from drowsiness.  In part caused by the adrenaline rush following an accident, hyperarousal often eliminates noticeable signs of impairment due to drowsiness and fatigue. The detectible signs of drowsiness are erased by the turmoil that commonly follows an accident, so the cause of the crash is not reported.
How do you know that you or someone you are riding with might be driving while drowsy?  The following are some risk factors for Drowsy Driving according to an expert panel convened by the National Highway Traffic Safety Administration (NHTSA) and the National Center for Sleep Disorder Research (NCSDR):
Acute Sleep Loss – The loss of one night of sleep as the result of work demands, child care, etc.
Sleep-Restrictive Work Patterns – Working the night shift, overtime, or rotating shifts.
Late Night Driving – The greatest proportion of drowsy-driving crashes occur in the late-night hours.
Medication – This includes over-the-counter medication such as antihistamines.
Sleep Disorders – For example, Sleep Apnea and Narcolepsy.
Alcohol – Sleep restrictions may exacerbate the effects of alcohol.
While countermeasures such as caffeine may be effective in combatting the effects of drowsiness, modifying one's behavior to provide for adequate sleep is the best and easiest way to combat drowsy driving.
The real problem for the police as well as for a DUI defense lawyer is distinguishing when someone is impaired due to sleep deprivation or when they are impaired as the results of an intoxicant.  In my career, I had even represented several clients who suffer from narcolepsy.  When they fail to take their medication, they become clearly impaired due to fatigue.  In Tennessee, no law prohibits a person from driving while tired or fatigued, and I was therefore able to successfully defend these persons.
To complicate matters even further, when someone consumes a small amount of alcohol, the effect of the alcohol is much greater when the person is sleep deprived.  Although fatigue and alcohol intoxication may be separate causes of crashes, research has shown that sleep restrictions can increase the drowsiness caused by alcohol consumption alone. The resulting decline in psychomotor performance is greater than the decline caused by either drowsiness or alcohol alone.  A 1994 study showed that test subjects who consumed small amounts of alcohol on 4 hours sleep had 15 times as many off-road deviations, whereas subjects who consumed the same amount of alcohol on 8 hours sleep had only 4 times as many off-road deviations.  See the National Center on Sleep Disorders Research (NCSDR) /National Highway Traffic Safety Administration (NHTSA) Expert Panel on Driver Fatigue and Sleepiness, Report: Drowsy Driving and Automobile Crashes 14 (1999) (citing T. Roehrs et al., Sleepiness and Ethanol Effects on Simulated Driving, Alcohol Clin. Exp. Res. 18(1), 154-8 (1994)).
The same panel could not make a determination as to which of these factors showed the greatest increase in the risk of a crash.  However, the panel emphasized the fact that these factors are cumulative, and that combinations of these factors will substantially increase the chance of a crash.  This is a potential trap for  DUI defense attorneys who wish to argue that their client's impairment was caused by fatigue rather than intoxication. When a fatigued person consumes alcohol, the alcohol increases the impairment already present due to fatigue. It is important to keep this fact in mind when arguing that a person's ability to drive was impaired by drowsiness, since alcohol has been shown to be a causal factor increasing levels of fatigue in drowsy drivers.
If you need to consult with a DUI defense attorney in Tennessee, call Steve Oberman of  Oberman & Rice,  Trial Attorneys at (865) 249-7200.   Our law firm is consistently top-rated in surveys of attorneys and consumers.