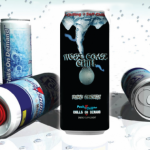 Joseph Company International of California USA is introducing the first "chill on demand™" pure energy drink this that it believes will become the industry standard in a few years.  The company's marketing of Chill Can® and Micro-Cool® uses a technology that transforms a warm beverage into a cold refreshing drink with the push of a button.  The company claims the beverage will become chilled in two minutes and stays colder longer than a conventional can by 30 minutes.
What do you think the chances are that this technology will be used to chill a beer can in the near future?  Check out http://westcoastchill.com/ for more details.
The Oberman & Rice Law Firm stays current with new technology of all kinds.  Call us at 865-249-7200 if you have questions or concerns about DUI defense, or visit us at www.tndui.com.