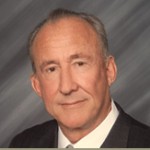 Suppose a police officer asks or orders an individual to drive a vehicle — and then arrests him for DUI when he complies?
This situation comes up more often than you might think. Take, for example, the following case that eventually made its way to the New Jersey Supreme Court….
The defendant asked his brothers at a wedding reception to drive him home because he was too intoxicated to drive. In the parking lot, however, the brothers got into a fight, attracting the attention of local police. One of the officers struck a brother with his nightstick. The defendant asked the officer to quit hitting his brother. The officer replied by ordering him to leave the parking lot. When the defendant did not immediately comply, the officer repeated the order and then forcefully escorted him to his truck. The defendant obediently got into the vehicle, started the engine — and backed into a police car.
He was arrested for drunk driving.
At trial, the judge ruled that the defendant had failed to prove entrapment or duress as a defense, and he was convicted. On appeal, however, the conviction was reversed on grounds of quasi-entrapment — that is, the defendant should have been acquitted if he could show that but for the officer's order to leave in the vehicle he would not have driven. The prosecution appealed this reversal to the state's supreme court.
Incredibly, the supreme court reversed the lower court and reinstated the conviction. Its reasoning? "Obviously," the court said, "if the law were to permit [drunk drivers] to offer as a defense that they drove only because they reasonably feared that telling the police that they were drunk might lead to arrest, the invitation to offer a pretext would be clear". The court continued its twisted logic:
No one ordered the defendant to get drunk and no one ordered defendant to drive drunk. The police did not coerce defendant into driving his vehicle through the use or threats of violence. The police officers merely ordered defendant to get in his truck and leave the scene of the fight…(Emphasis added.)  State v. Fogarty, 607 A.2d 624 (N.J. 1992).
This "no win" scenario is fairly typical of what I repeatedly refer to as the "The DUI Exception to the Constitution".
If you need to speak to a California DUI lawyer, call The Law Offices of Lawrence Taylor at 888-777-3449.  With offices in Los Angeles, Orange, Riverside and North San Diego counties, the firm has limited its practice to DUI defense exclusively since 1979.