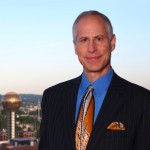 As noted by James Nesci, another contributor to this blog (See his post of May 14, 2013), in May 2013, the National Transportation Safety Board ("NTSB") met to consider reducing the legal blood alcohol limit to drive.  As reported by USA Today, CNN, and many other news organizations, the principal NTSB recommendation focused on reducing the per se legal blood-alcohol content limit while driving from .08% to .05%.
How many drinks does a person need to consume in order to reach blood-alcohol level of .05%?  According to the Texas Alcoholic Beverage Commission, the answer is one drink for a woman under 120 pounds and two drinks for women under 200 pounds.  For a man weighing less than 160 pounds, a legal limit of .05% would be achieved after two drinks and would be achieved after three drinks for men under 240 pounds.
As a result, a .05% limit would prohibit or, at the very least, discourage the consumption of just one glass of wine with dinner for many drivers.  This would have a disproportionate affect on the nearly 50% of Americans who have no access to mass transportation.
Moreover, the American Beverage Institute ("ABI") notes that if the goal of the NTSB is to reduce alcohol related fatalities, reducing the legal blood-alcohol content limit to .05% may not be the most effective means of achieving this goal.  Relying on information from the National Highway Traffic Association's Fatality Analysis Reporting System (FARS), the ABI points out that more than 70% of drunken driving fatalities are caused by drivers with at least a 0.15% blood-alcohol content.
Along with recommending a reduction in the per se blood-alcohol content limit for drivers, the NTSB also considered six additional goals in its report titled, "A Roadmap to Reaching Zero."  These goals include:
Increase the use of high-visibility law enforcement.
Utilize in-vehicle alcohol detection technology.
Require Ignition Interlock Devices for everyone convicted of DUI.
Enhance the use of Administrative License Actions, which would allow government agencies to more quickly seize the licenses of drivers accused of DUI.
Target Repeat Offenders.
Increase the use of Courts dedicated to treatment for those convicted of DUI-related offenses.
In Tennessee, the legal blood-alcohol content limit while driving remains .08% and will not change as a direct result of the NTSB's recommendation.  Nevertheless, Tennessee legislation enacted one of the changes advocated by the NTSB.  As of February 1, 2016, the Tennessee Code Annotated section is 55-10-409(b)(1)A).  It should be noted that this legislation was proposed before the NTSB announced its recommendations.  Beginning on July 1, 2013, the State of Tennessee now requires an Ignition Interlock Device in order to obtain a restricted driver's license if the blood or breath alcohol content of the defendant was .08% or more at the time of the DUI arrest.  Of course, other circumstances may require (or allow for voluntary use) an ignition interlock device for a person convicted of DUI or an Implied consent charge.
Furthermore, in accordance with another NTSB recommendation, the Tennessee State Legislature has repeatedly increased the penalties for multiple DUI offenders.  For example, over the last thirty years, the legislature has increased the mandatory minimum amount of jail time, imposed harsher driving restrictions, established more onerous bond conditions, required substance abuse treatment, etc. for those convicted of a second or subsequent DUI.
Prior to the urging of the NTSB, many Tennessee law enforcement agencies already received funding from federal grants to increase officers' presence in DUI enforcement and schedule high-visibility patrol events such as "No Refusal Weekends."
As a result, the actions taken by the Tennessee Legislature and law enforcement agencies demonstrate that Tennessee has taken steps to curb drunk driving without the help of the NTSB.  For the sake of Tennessee citizens, it would make sense for our state to continue to chart its own course.
Steve Oberman and the other lawyers of Oberman & Rice, Trial Attorneys will continue to keep you informed of new Tennessee and federal laws relating to DUI laws (cases and legislation) in Knoxville and across Tennessee.  Visit this blog or our sister blog, limited to DUI news in TN on a regular basis as these laws change frequently.