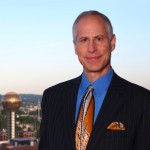 New Year's Eve celebrations are almost upon us.  Alcohol consumption is often an integral part of these celebrations.  As a result, most law enforcement agencies, including the Tennessee Highway Patrol, the Knox County Sheriff's Department and the Knoxville Police Department plan to increase enforcement during the holiday.   Like the majority of the nation, officers in the state of Tennessee will be conducting sobriety checkpoints (also known as DUI roadblocks) and driver license checkpoints from now through January 1, 2013.
In general, a roadblock or sobriety checkpoint is an exception to our constitutional right against unreasonable seizures.  On June 14, 1990, the U.S. Supreme Court handed down its decision addressing the constitutionality of DUI roadblocks.  The now famous case of Michigan Department of State Police v. Sitz, (Michigan Dept. of State Police v. Sitz, 496 U.S. 444, 110 S. Ct. 2481, 110 L. Ed. 2d 412 (1990)) reversed the Michigan Court of Appeals and held that the checkpoint operation in question did not violate the Fourth Amendment's prohibition against unreasonable searches and seizures.
The Court acknowledged that roadblocks do constitute a "seizure" within the meaning of the Fourth Amendment. However, Chief Justice Rehnquist wrote this must be viewed in the context of weighing the need and effectiveness of the roadblock against minimal intrusion on individual liberties. With demonstrated need and effectiveness, and minimal intrusion, sobriety checkpoints are constitutionally acceptable.
Each state, however, must evaluate this intrusion on individual liberties with in the context of its own constitution.  This requires a very complex legal analysis.  In Tennessee, the Supreme Court in State v. Downey (State v. Downey, 945 S.W.2d 102, 110, 74 A.L.R.5th 729 (Tenn. 1997)) adopted the balancing test outlined in Michigan v. Sitz as the appropriate constitutional standard.  Thus, in Tennessee, the reasonableness of a seizure which is less intrusive than a traditional arrest depends on a balancing of: (1) the gravity of the public concerns served by the seizure, (2) the degree to which the seizure advances the public interest, and (3) the severity of the interference with individual liberty.  The Court was careful, however, to limit this procedure so that when a seizure occurs, an individual's reasonable expectation of privacy is not subject to arbitrary invasions solely at the unfettered discretion of officers and that the seizure is carried out pursuant to a plan embodying explicit, neutral limitations on the conduct of the individual officers.
To read more about the increased enforcement and to review a list of planned driver license and DUI roadblock dates and locations in the Knoxville, Tennessee area during this holiday click here.  For more information about the crime of Driving Under the Influence in Tennessee, please visit www.tndui.com.